TLS Signature Package
Be whisked away to a place of absolute escape and emerge transformed from the ultimate rejuvenation experience at The Lost Spring. Soak in the warm waters of our Geotherm…
The Lost Spring Romance Duo
A couple's journey of romantic escape. Soak in the Geo-Thermal pools, raise a glass of bubbles together as your dine on a couples Antipasto platter, poolside or in our hi…
享泡,享食
此套餐包含90分钟的地热温泉洗浴和菜单上的任意一种美味套餐。客人可以在户外用餐也可以在由历史悠久的校舍改造而成的餐厅用餐。
建议提前提前下单。
"Anniversary Treat"
Fabulous place, very relaxing and enjoyed the pina colada by the pool, topped off with a couples massage.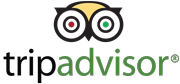 "Bliss!"
I had a most enjoyable time having a swim and then a body massage as well as a platter of delicious food and a cocktail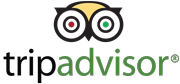 "Hidden treasure"
Well worth going. A hidden treasure in Whitianga, and highly recommended. Great place for couples with hot springs, cocktails and meals.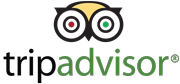 洛斯特温泉交通讯息
隐匿于新西兰怀帝昂格的奢华地热温泉池,日间理疗馆和全天候餐馆
营业时间

地热温泉池
周日-周四:上午9:30 至 下午7:00
(最晚到达时间下午5:30)
周五-周六:上午9:30 至 晚上9:00
(最晚到达时间晚上7:30)
此项目无需提前预约

日间水疗馆
周一至周日:上午9:45 至晚上7:00
此项目请务必提前预约
请提前预约

餐厅咖啡厅
周日-周四:上午9:00至下午7:00
(最晚点单时间下午5:45)
周五-周六:上午9:00至晚上9:00
(最晚点单时间晚上7:45)
此项目建议提前预约