Favourites
Dreamy Delight.
Treat your whole body - begin with a relaxing foot pamper (coconut milk soak, sugar cane exfoliation and hydration lotion) followed by a dreamy back massage using Pure Fi…
South Pacific Serenity
A truly luxurious pamper treatment - begin with a luxurious foot pamper (coconut milk soak, sugar cane exfoliation and hydration lotion) following with a full body massag…
Pohutukawa Pleasure
A heavenly treatment - beginning with a relaxing foot pamper (coconut milk soak, sugar cane exfoliation and hydration lotion) followed by a full body massage with Pure Fi…
Rainforest Retreat
A divine Pure Fiji warm exotic oil massage to the back of the body to relax the muscles and melt away tension, followed by an express facial to nourish the skin and leave…
The Lost Spring Twin Journey
A treatment made for two – begin this treatment with a coconut milk foot soak and sugar cane exfoliation.
Then it's through to a twin treatment room for a back scrub and …
Pure Decadence Package
Experience every element The Lost Spring has to offer. Start your day with a relaxing soak in our Thermal pools with a glass of bubbles before you embark on your decadent…
Massage & Body Treatments
Pregnancy Massage
A beautiful ritual just for mums to be; A full body massage to relax and relieve the common discomforts of pregnancy. Our specially trained therapist will perform your ma…
Relaxation Massage
A relaxing Full Body massage with Pure Fiji warm exotic oil, combining Swedish, Balinese and Lomi Lomi massage techniques.
Hot Stone Massage
Experience the hot stones as they are used to gently encourage sore muscles to relax and surrender. The heat from the stones and the warm exotic oil helps to increase cir…
Sugar Glow
Restore skin to a fresh and healthy glow with a body exfoliation using pure sugar cane crystals and nutrient-rich exotic Pure Fiji oils. Buff away ageing skin cells, uncl…
Deluxe Island Wrap
Enjoy a gentle dry body exfoliation, followed by a full body massage with Pure Fiji warm exotic oil to relax tired muscles and unwind busy minds.
Hands and feet are nouris…
Holistic Therapies
Reflexology
This is a natural, safe and gentle holistic therapy that helps restore the body's inner strength. It balances body and mind, restoring health and harmony.
There are refle…
Indian Head Massage
An ancient massage technique based on the Indian Ayurvedic Healing system. It is safe, simple yet very effective holistic therapy that promotes hair growth and relieves s…
Facials
Spa Facial
Begin with a gentle skin cleanse and polish to exfoliate dead skin cells. Serum is applied to increase nutrient supply and followed by a customized treatment mask, addres…
Microdermabrasion
This is a gentle process to remove aged skin cells from the surface of the skin, cleaning out blocked pores and enhancing skin tone.
It is benefited for:
Active acne ~ Cong…
Hands & Feet
Deluxe Manicure or Pedicure
A luxurious treatment for the hands or feet.

*please remove any original nail polish applied before treatment otherwise removal costs may apply.
Foot Pamper
Begin with a coconut milk bath soak for your tired feet.
Then a coconut sugar scrub is used to buff away any rough dry skin on the feet and lower legs, and to complete yo…
Cosmetic Treatments
Spray Tan
Vutan is from Australia, and is a blend of Natural ingredients, that contain botanical herbal extracts to nourish the skin, and give a natural looking tan.
It is available…
Lash & Brow Trio
A treatment just for the eyes; an eyelash tint to enhance the lashes, along with a brow tint and shape to define the eyebrows.
"Hidden treasure"
Well worth going. A hidden treasure in Whitianga, and highly recommended. Great place for couples with hot springs, cocktails and meals.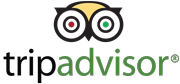 "Bliss!"
I had a most enjoyable time having a swim and then a body massage as well as a platter of delicious food and a cocktail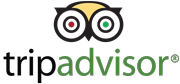 "Anniversary Treat"
Fabulous place, very relaxing and enjoyed the pina colada by the pool, topped off with a couples massage.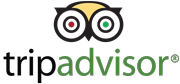 洛斯特温泉交通讯息
隐匿于新西兰怀帝昂格的奢华地热温泉池,日间理疗馆和全天候餐馆
营业时间

地热温泉池
周日-周四:上午9:30 至 下午7:00
(最晚到达时间下午5:30)
周五-周六:上午9:30 至 晚上9:00
(最晚到达时间晚上7:30)
此项目无需提前预约

日间水疗馆
周一至周日:上午9:45 至晚上7:00
此项目请务必提前预约
请提前预约

餐厅咖啡厅
周日-周四:上午9:00至下午7:00
(最晚点单时间下午5:45)
周五-周六:上午9:00至晚上9:00
(最晚点单时间晚上7:45)
此项目建议提前预约