Pregnancy Massage
A beautiful ritual just for mums to be; A full body massage to relax and relieve the common discomforts of pregnancy. Our specially trained therapist will perform your ma…
Relaxation Massage
A relaxing Full Body massage with Pure Fiji warm exotic oil, combining Swedish, Balinese and Lomi Lomi massage techniques.
Hot Stone Massage
Experience the hot stones as they are used to gently encourage sore muscles to relax and surrender. The heat from the stones and the warm exotic oil helps to increase cir…
Sugar Glow
Restore skin to a fresh and healthy glow with a body exfoliation using pure sugar cane crystals and nutrient-rich exotic Pure Fiji oils. Buff away ageing skin cells, uncl…
Deluxe Island Wrap
Enjoy a gentle dry body exfoliation, followed by a full body massage with Pure Fiji warm exotic oil to relax tired muscles and unwind busy minds.
Hands and feet are nouris…
"Hidden treasure"
Well worth going. A hidden treasure in Whitianga, and highly recommended. Great place for couples with hot springs, cocktails and meals.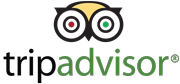 "Anniversary Treat"
Fabulous place, very relaxing and enjoyed the pina colada by the pool, topped off with a couples massage.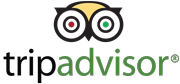 "Bliss!"
I had a most enjoyable time having a swim and then a body massage as well as a platter of delicious food and a cocktail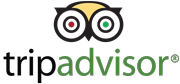 洛斯特温泉交通讯息
隐匿于新西兰怀帝昂格的奢华地热温泉池,日间理疗馆和全天候餐馆
营业时间

地热温泉池
周日-周四:上午9:30 至 下午7:00
(最晚到达时间下午5:30)
周五-周六:上午9:30 至 晚上9:00
(最晚到达时间晚上7:30)
此项目无需提前预约

日间水疗馆
周一至周日:上午9:45 至晚上7:00
此项目请务必提前预约
请提前预约

餐厅咖啡厅
周日-周四:上午9:00至下午7:00
(最晚点单时间下午5:45)
周五-周六:上午9:00至晚上9:00
(最晚点单时间晚上7:45)
此项目建议提前预约